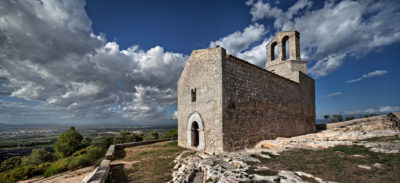 Olèrdola hosts the Most Festival with a morning shedding light on tangible and intangible heritage, with material and immaterial culture.
The session begins with a guided tour of the medieval cellars of the Castle of Olèrdola,  revealing the wine presses of the year 1000, recently discovered through archaeological research.
At the end of the itinerary, the Romanesque church of Sant Miquel will be an ideal setting for the screening of L'invisible, a documentary emphasising everything beyond which the human eye is capable of appreciating. Reflections by the winegrowers and processors of Alsace conclude that the beauty of their vineyard landscape and quality of their wines are due to some factors, although abstraction can also be transcendent.
Afterwards, the attendees will be able to taste wines from Olèrdola.
Address
Olèrdola - Museu d'Arqueologia de Catalunya
Castell d'Olèrdola, s/n
Olèrdola
Collaborate